Adult Webcam Performer Jobs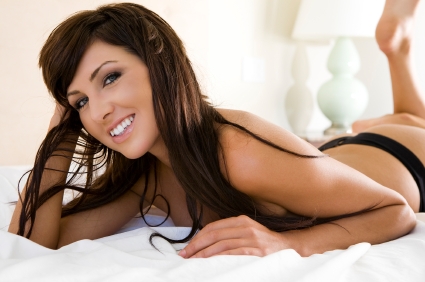 How much can you earn?
On average - camgirls make $500-$1000 per week for about 20 hours work (Approximately $25-$50 per hour). On average - You can expect to earn approximately 1/3rd (30%+) of the total amount billed to a customer, the other 2/3rd's go to the company and a large portion of that is used for advertising and marketing costs, and payment processing fees. Some models earn much more than $500-$1,000 per week, and some earn less than average.

What you will need to get started
Good quality computer or laptop.
Fast internet access.
Good quality webcam and microphone.

Other general requirements
(most companies require some or all of the following)
You must be over 18 years old,
You must have valid proof of age/photo identification,
A friendly personality,
You should be comfortable with nudity in private shows,
All sites require you to have a decent high-speed internet connection.

What kind of models are wanted?
Straight Female, Lesbian, Straight Male, Gay and Transgendered, Plus-Sized, Mature, and Couples.

Why be a camgirl or webcam model?
Work from home.
Flexible hours, you choose when to work.

What are the best webcam sites to work for?
We hope to provide information and applications for only the best companies on this page. If you have any comments about a particular site you have experience with or recommendations contact us and tell us about it.




Cam Models Wanted :: Job Listings

Livejasmin/AWE [Livejasmine Model Page]
Wanted:
Male performers, Female performers and Couples, also current and retired porn stars.
What will you be paid?
Live Jasmine pays you 30%-35% (up to 55%) commission for private shows.
Payments are sent every two weeks.
Payment options: Check, Bank transfer, or Payoneer.
Cam Girls - More Information and Application Form.
Cam Boys - More Information and Application Form.


RivCams [For more details Visit Site HERE and click on Become a Cam Girl or Become a Model (Boys)]
Wanted: Cam Girls, and Cam Boys.
Signing up for RivCams is completely free.
It's easy to start making money, we require a personal photo and copy of your id.
You must be 18 or older to sign up.
You will earn 30% and up. Payments are made every 30 days, minimum payout amount is $300 through a bank transfer.
For more Information, Click here and choose "become a cam girl" or "become a model (boys)" on the following page


CamPrime [visit site]
"Be your own boss, manage your life the you like it! Become a webcam model (performer) on CamPrime"
What do you have to do?
Chat via webcam and/or provide erotic shows to people who are paying to see you. You don't have to do anything that is uncomfortable for you. You don't have to be naked if you don't want to. There are lots of models who are just into chatting.
Benefits:
Completely free to join.
Payouts every two weeks.
We pay 40% from all private sessions and
70% from your videos.


More Information and Application Form.




Tips & Comments From Cam Girls
Anonymous Camgirl #1:
"I would recommend this job to any girl with a decent body. I think it is the best way for girls to make money, you're in the privacy of your own home, you pick the hours you work, you can take a break anytime you want, sometimes you get paid for just sitting and talking with guys naked, the guys never touch you, they never know your real name, age or location if you don't want them to. I say if you are born with a good body, why waste it?"

Are you a webcam model? Contact us to submit an anonymous comment and we may add it to this page.

More suggestions for beginners
If you are just getting started and have never done this job before you should check out our Webcam performer beginners guide for some tips and suggestions about what works best, what to wear and ideas on what to do in your room.